Our first visit to Washington (state). I took these clouds photos with Ali's iPhone. I tried to exclude the airplane wing from the frame but it was almost impossible and it adds some perspective.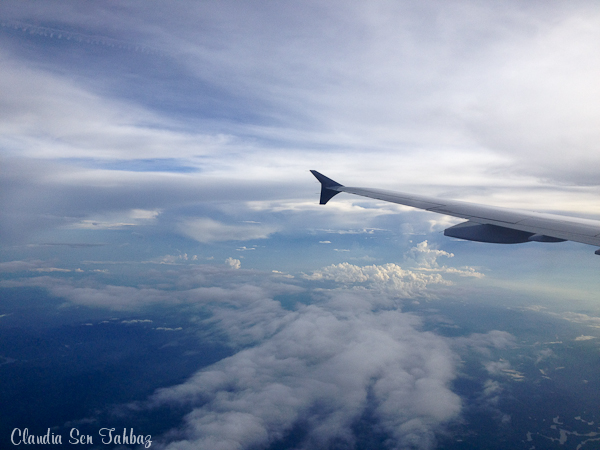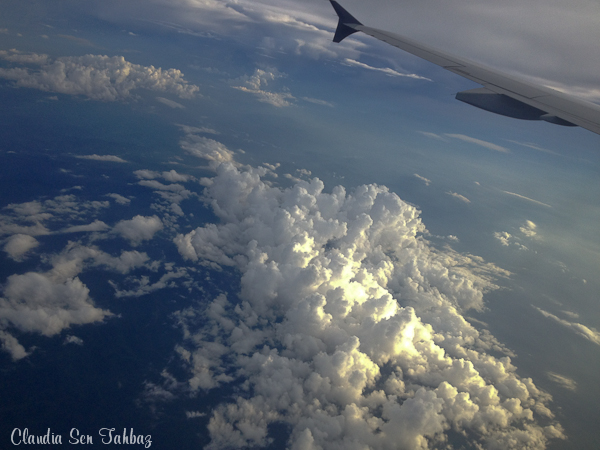 Every time an English native speaker asks my name or how to pronounce it I would say: Claudia as in Cloud (I hope they will think about me as one of these fluffy white clouds and not a dark dramatic one, although those reflect my personality more accurately). Si no lo digo pronuncian mi nombre algo así como Clodia.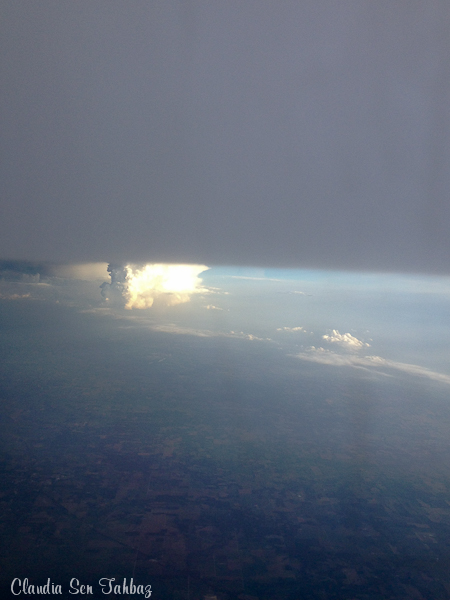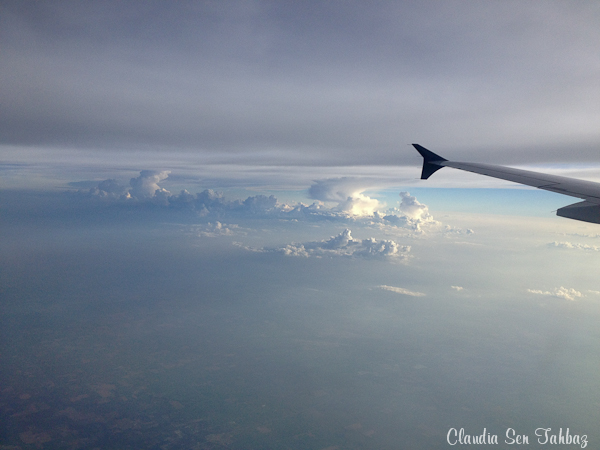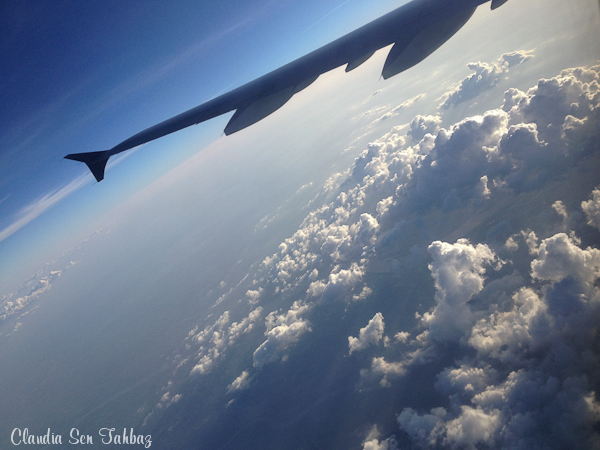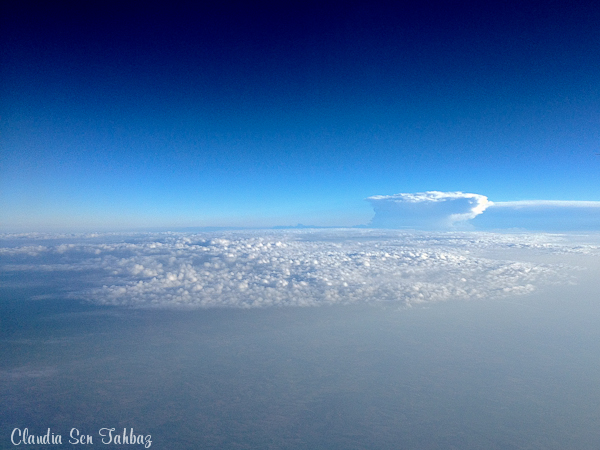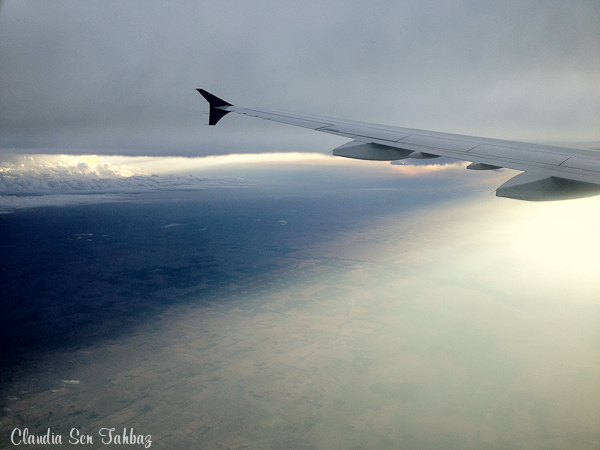 Mountains and clouds as we were approaching Seattle.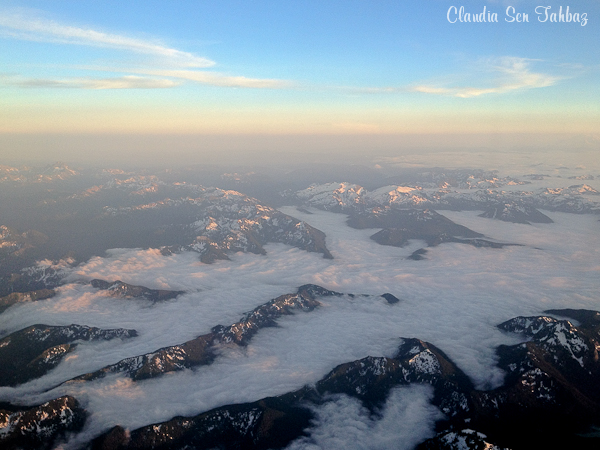 The view and last photo before landing. It made me think of Ireland. Most of the times we flew in or out, the city was beneath a thick layer of clouds.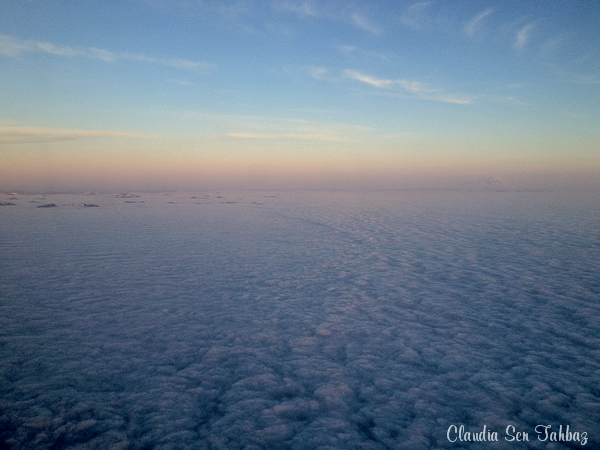 We slept our first night in Issaquah. We were tired, it was midnight in our time zone when we arrived in Seattle. Ali went to pick up the rental car while I waited to pick up his suitcase. USAirways lost Ali's suitcase and I was stuck in line to complain about it while Ali was driving around the airport.
It was 10:55 PM almost 2 AM for us and we ran to Target (the store closes at 11PM) to get some clothes for Ali. He had a meeting with a new client early in the morning and he was wearing shorts 🙁
This is the Downtown Park in Bellevue. Fortunately the weather was nice and it didn't rain at all the first day. People were very nice and friendly. More than one person chatted with me in the park.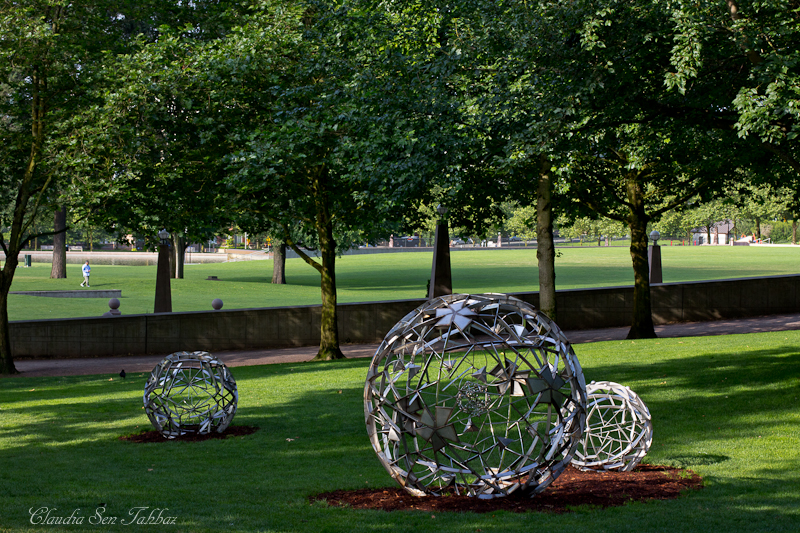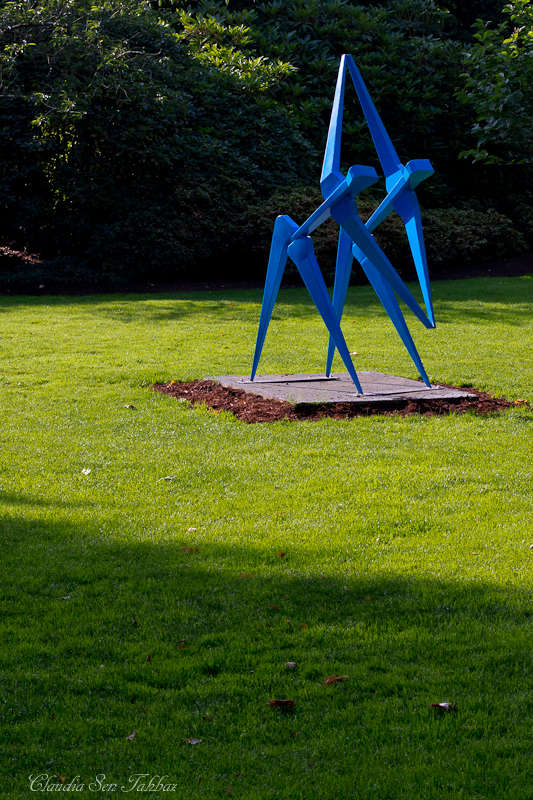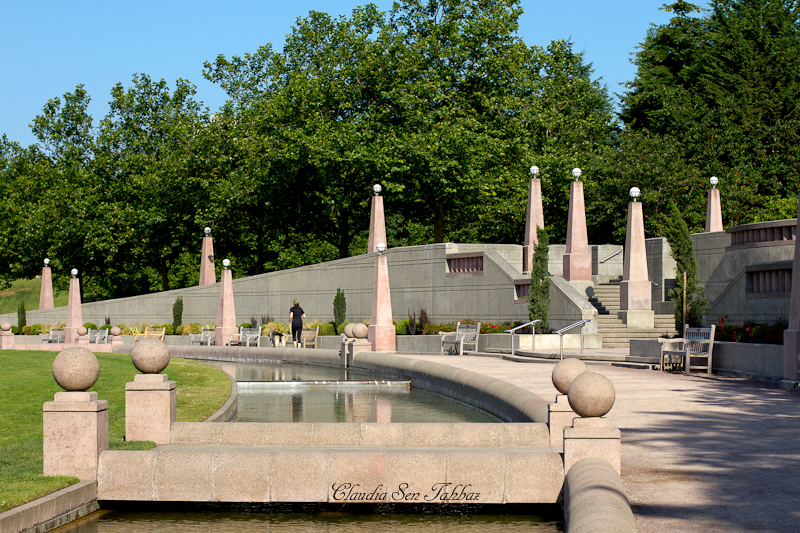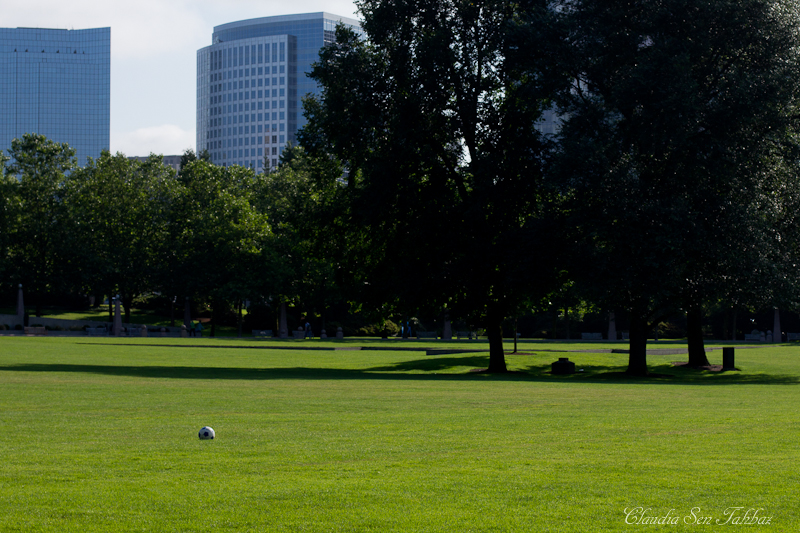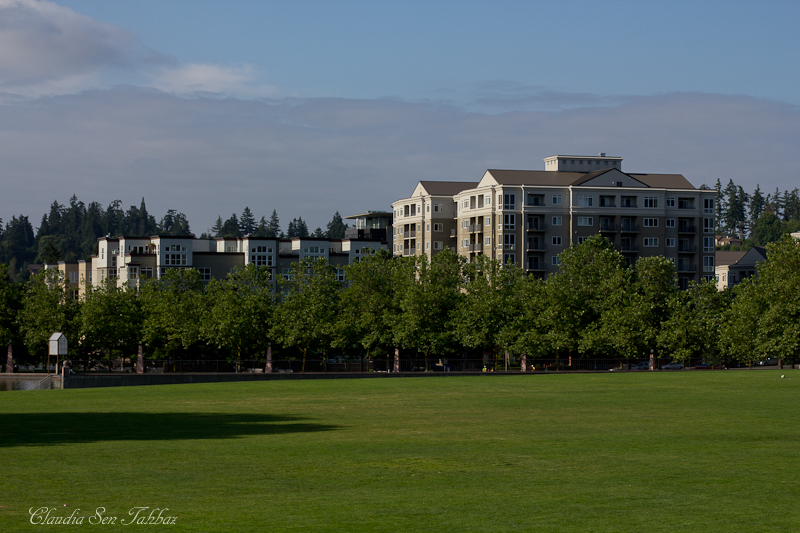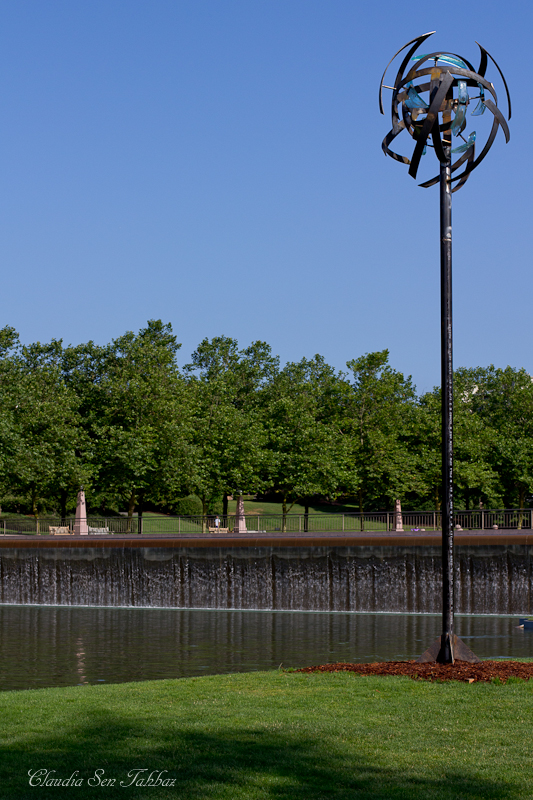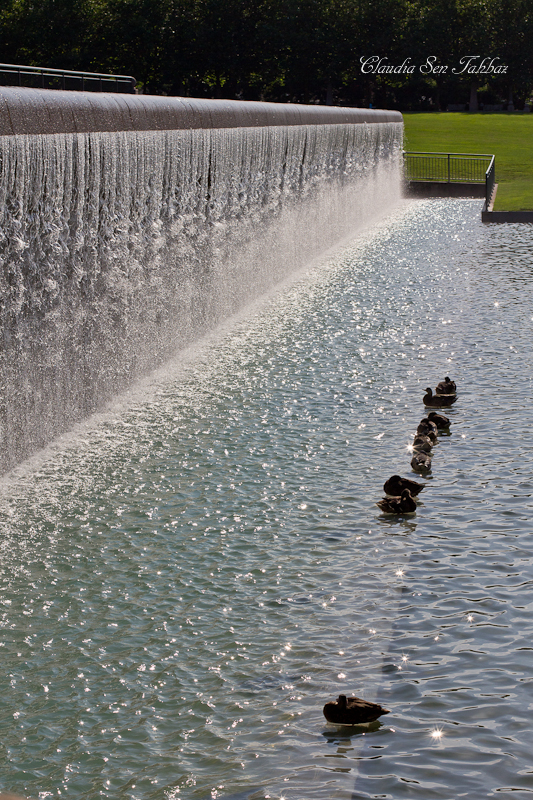 These ducklings were so cute. Momma duck kept an eye on me. She was on the other side of the Pond with her babies. Then she quacked and the ducklings followed her to the waterfall area (the little ones were going so fast). All the other ducks swam away from her and the babies.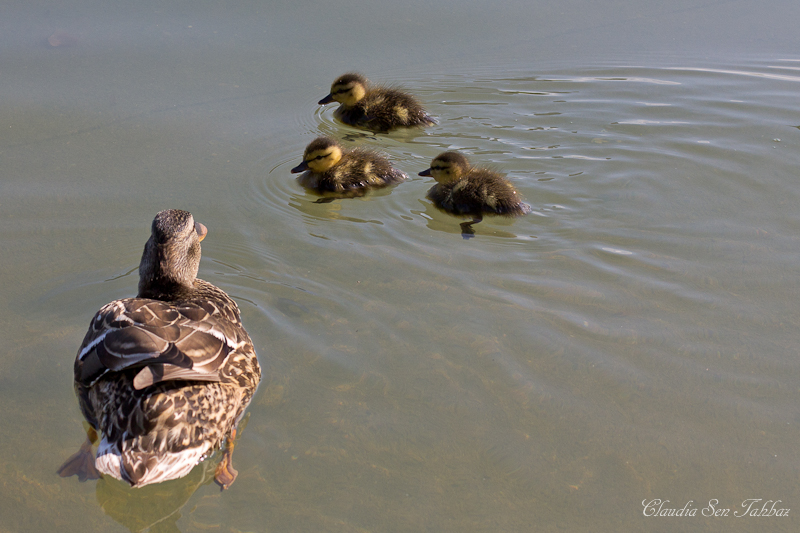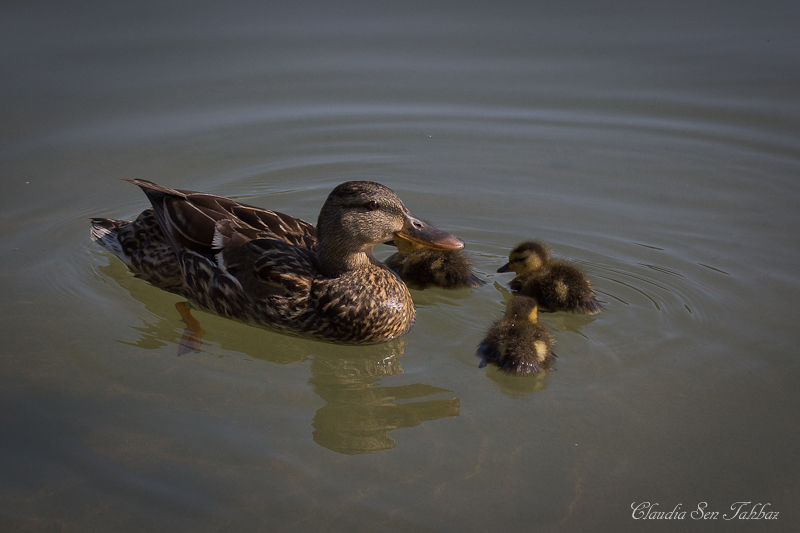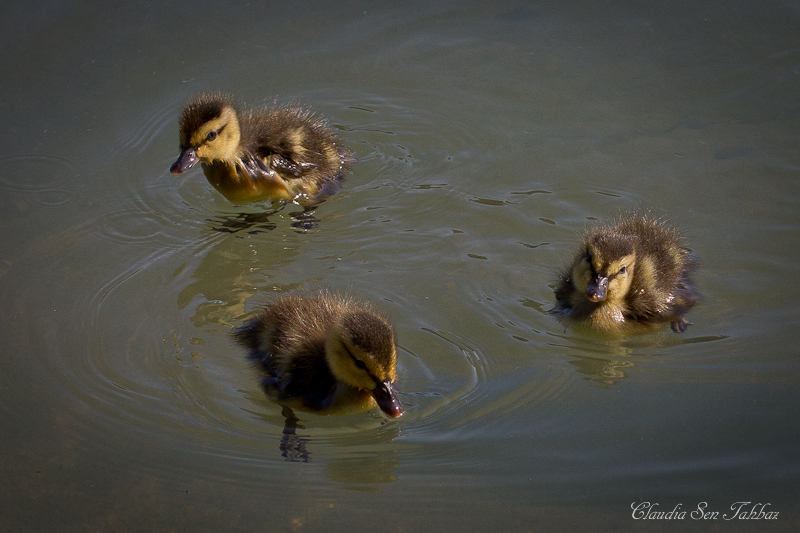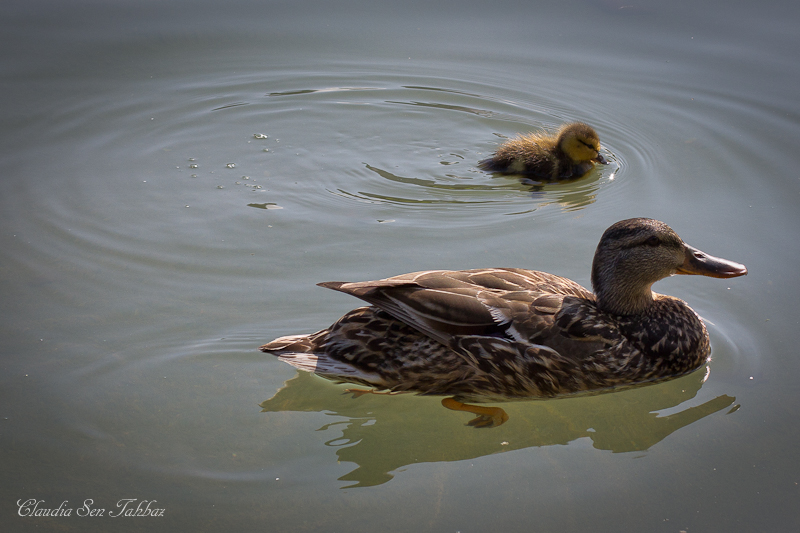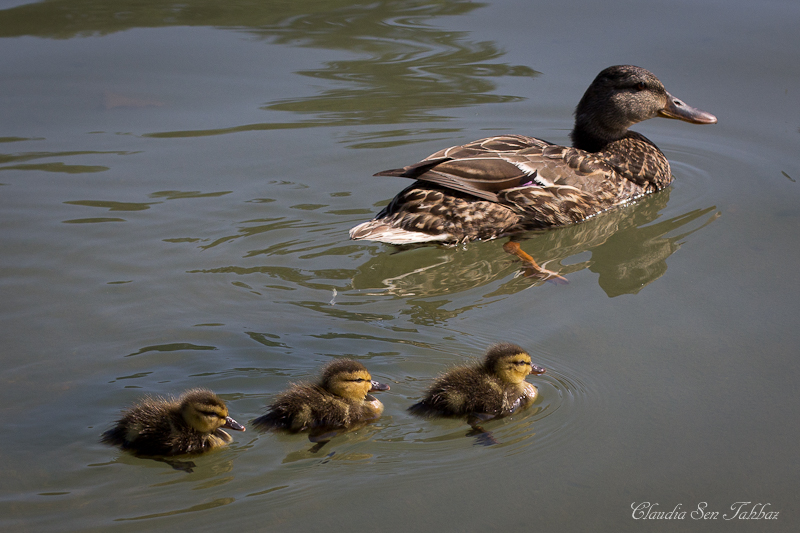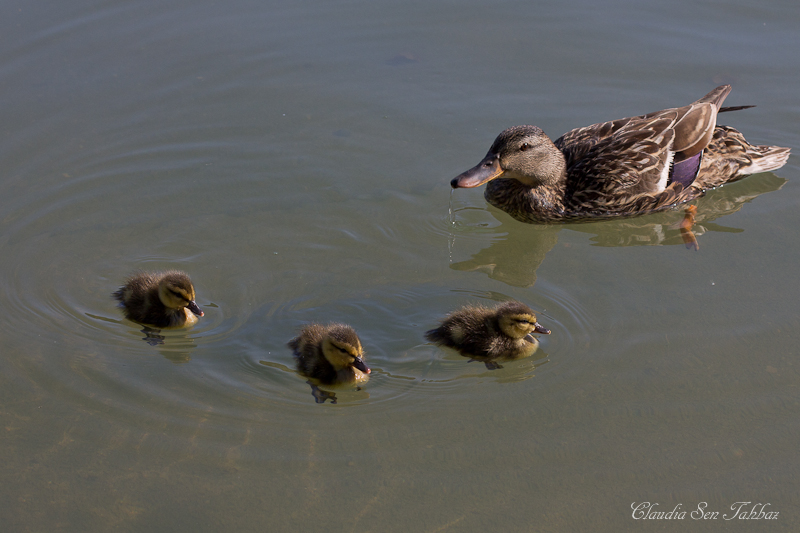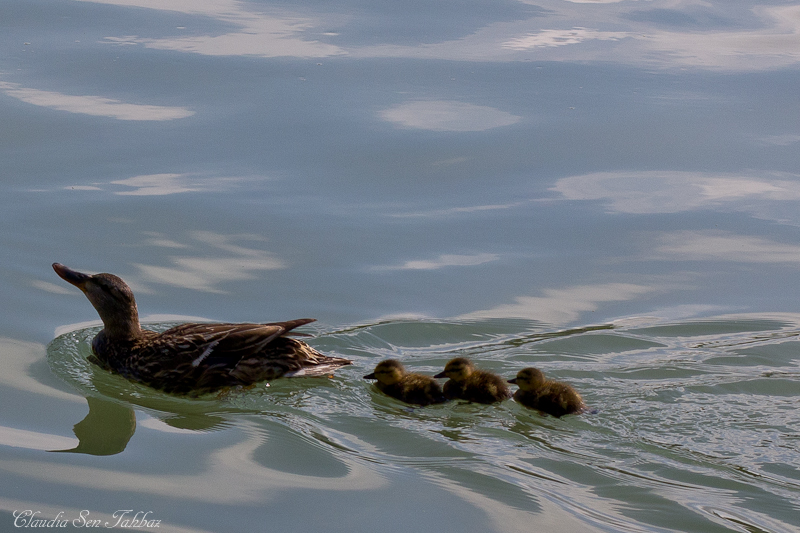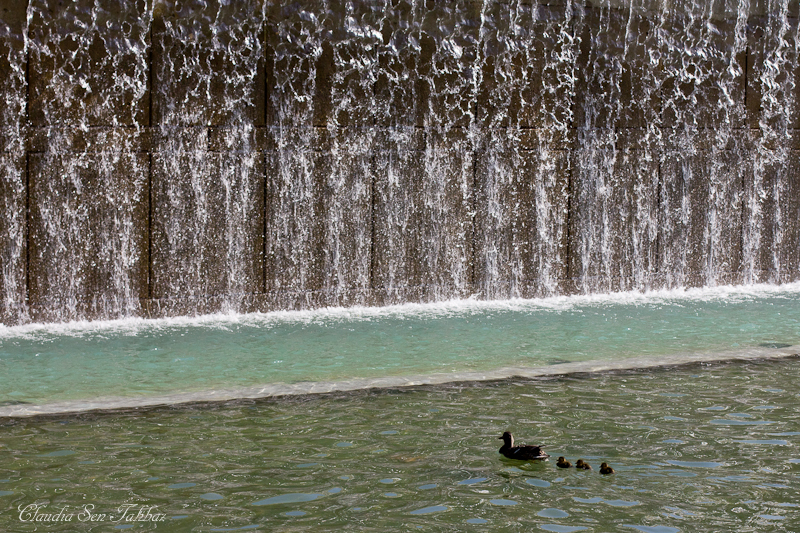 Bellevue is nice and clean.  It is small but at the same time it has lots of trendy stores, galleries, museums, hotels and restaurants. …lots of Asians too 😛  I would like to live in a place like Bellevue……if the weather conditions were better though.
We saw beautiful houses with huge windows. The apartment buildings reminded me of The Netherlands. Ali said Bellevue looked more like Iceland.
These photos were taken at the Meydenbauer marina, a couple of hours before sunset we were too tired to wait. This is Lake Washington.