We woke up early to go to Kangaroo Island. It was hard to get out of bed. We were really tired.
We dressed in layers. There were a couple of strange turns before the main highway. After that it was mostly straight. We stopped at a bakery/coffee shop for something to eat.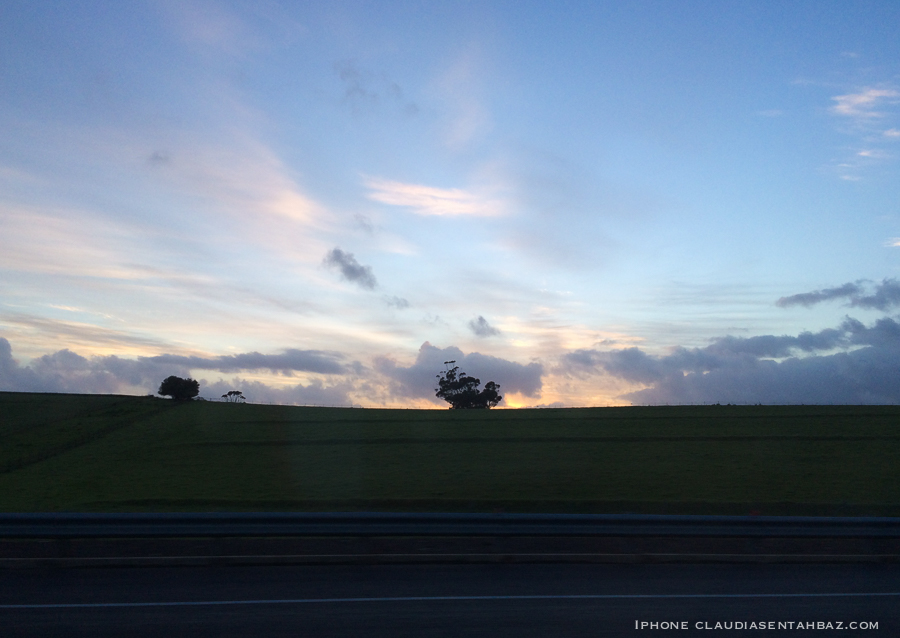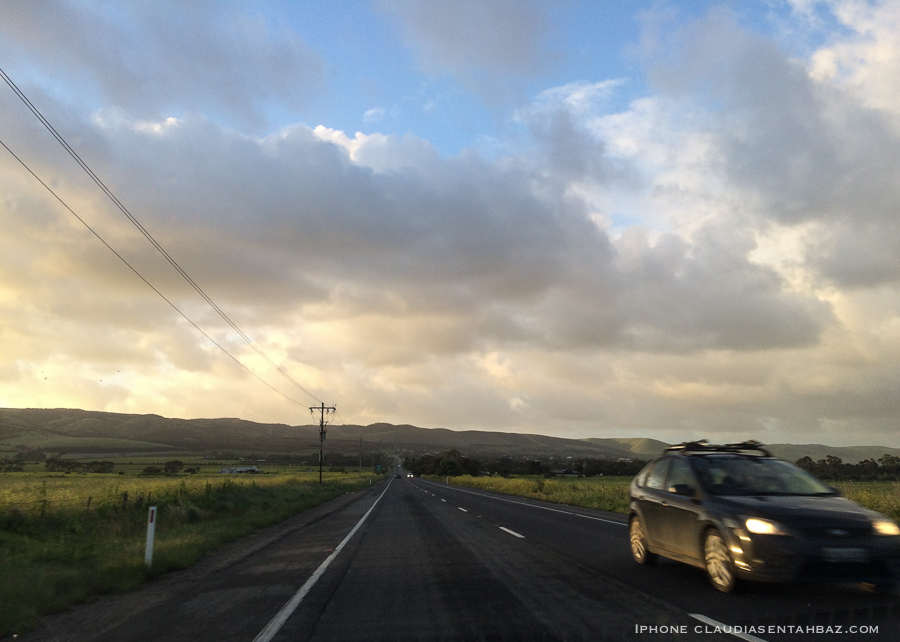 It was cold and windy. The ocean was choppy and I forgot to bring my dramamine 🙁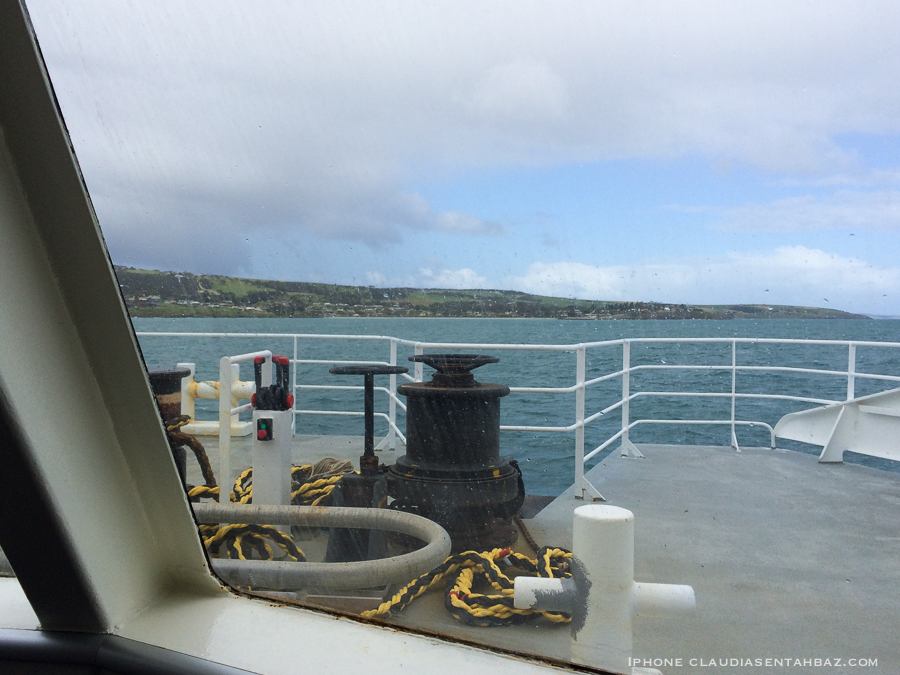 Ali took these pictures from the ferry on the way to Kangaroo Island. I was sleeping.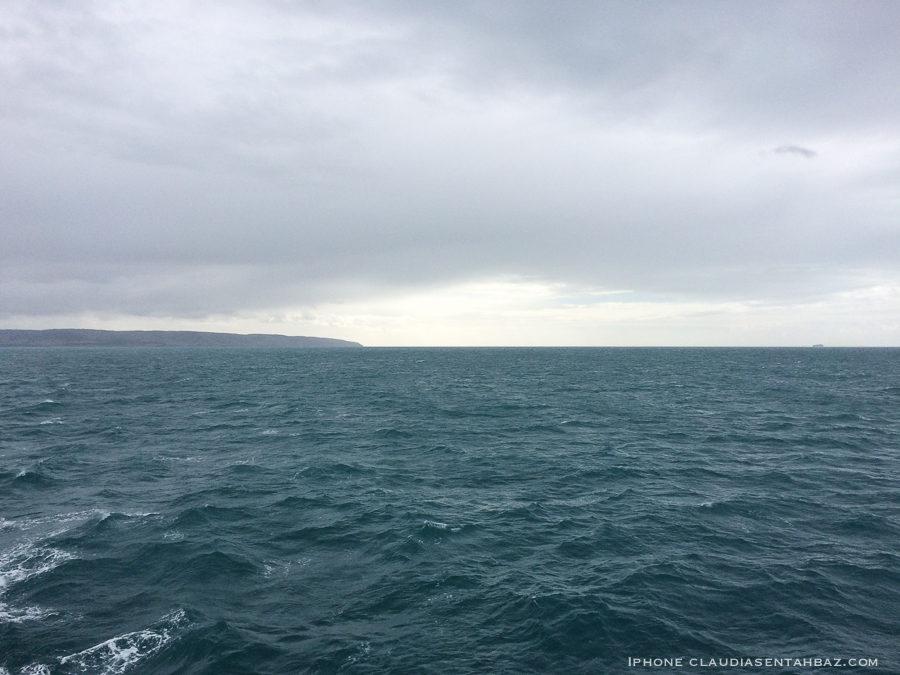 Coming out of the ferry there were a couple of buses waiting for tours. We found ours soon.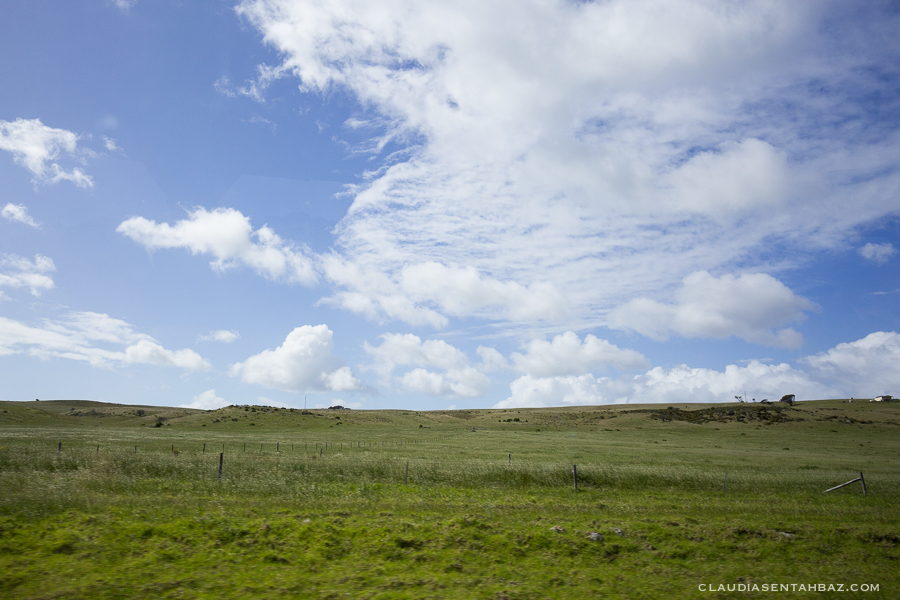 First we went to Seal Bay to see the Australian Sea Lions. We were told to stay out of the way of the Sea Lions and keep our distance.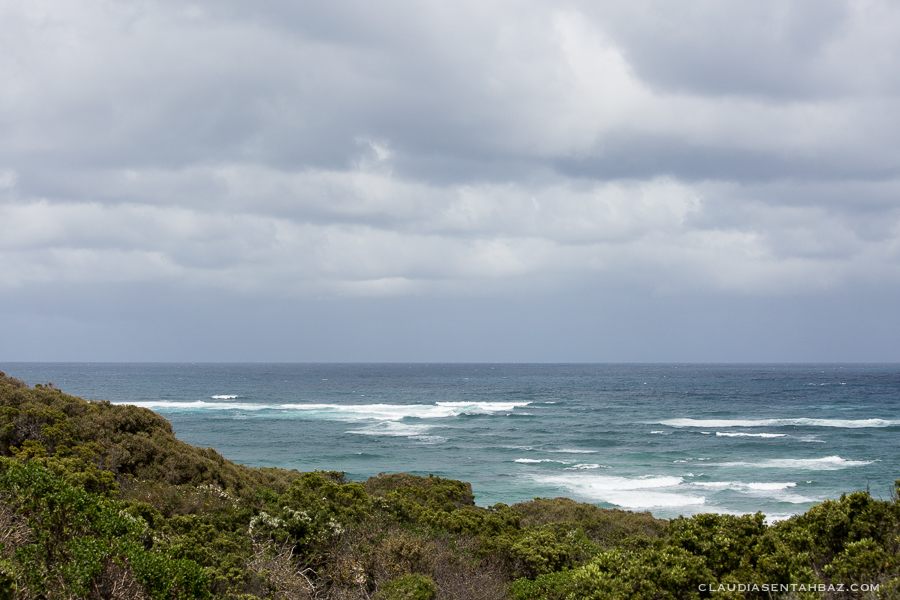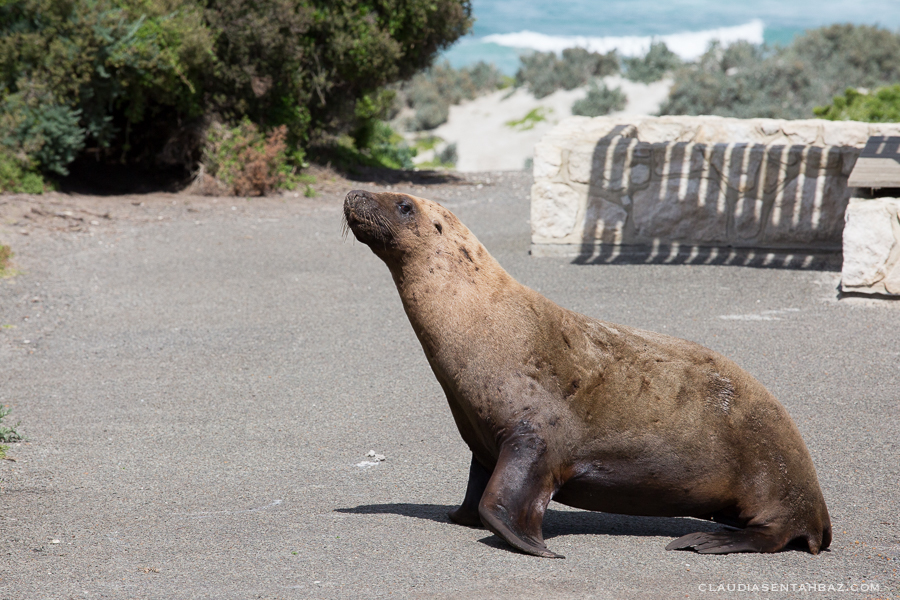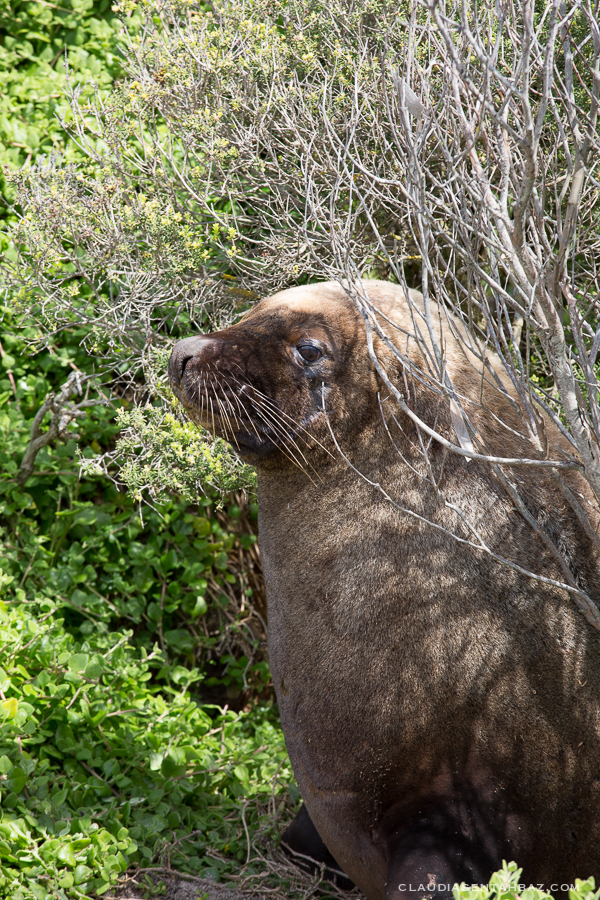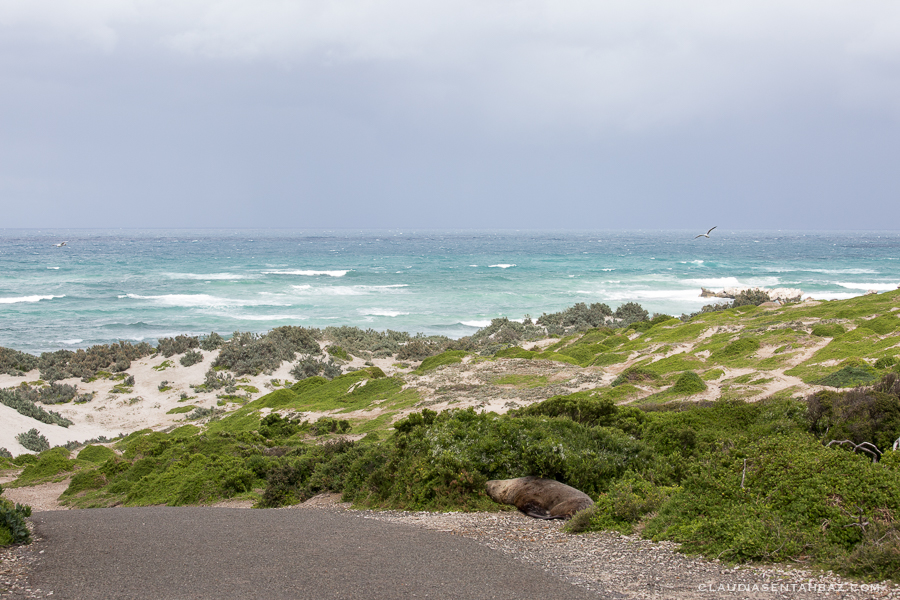 He had a large scar on his back 🙁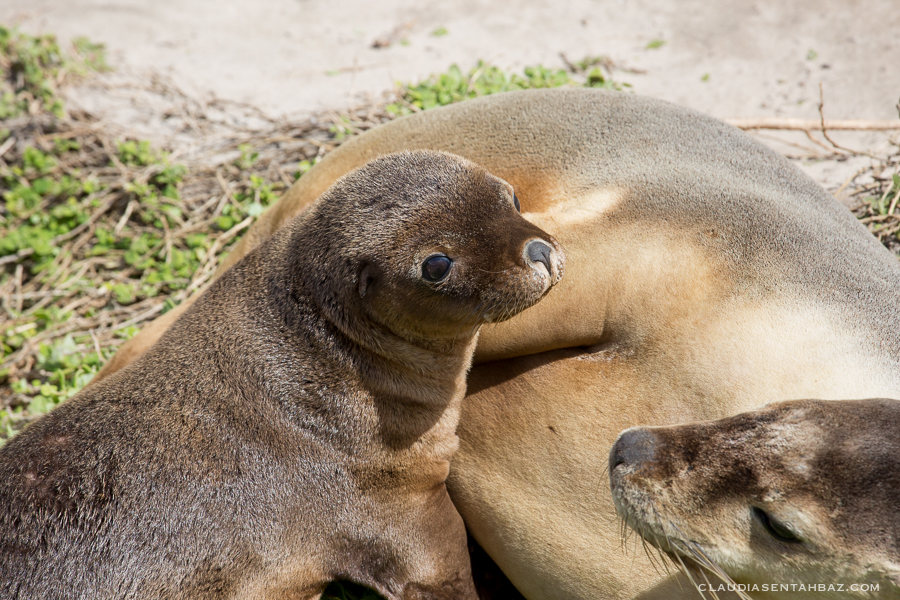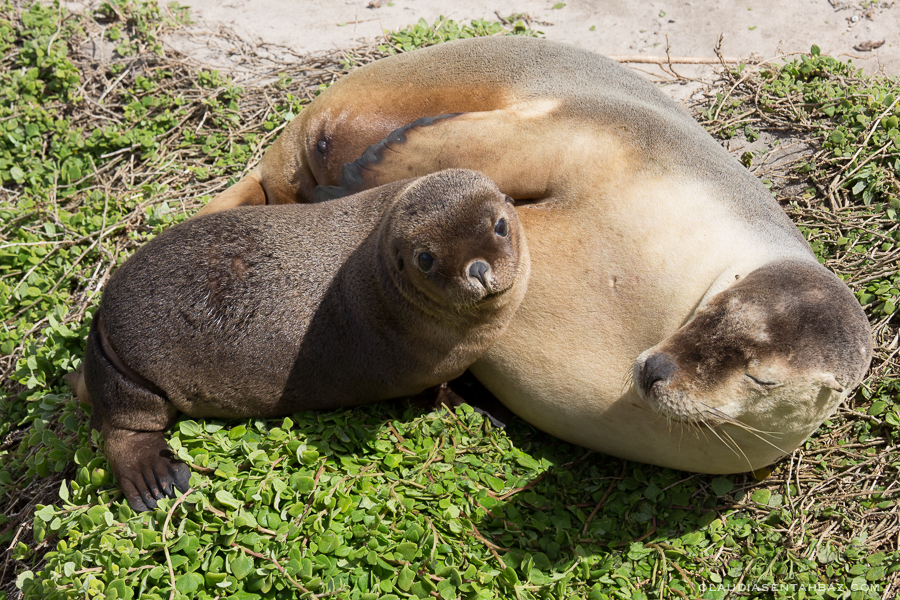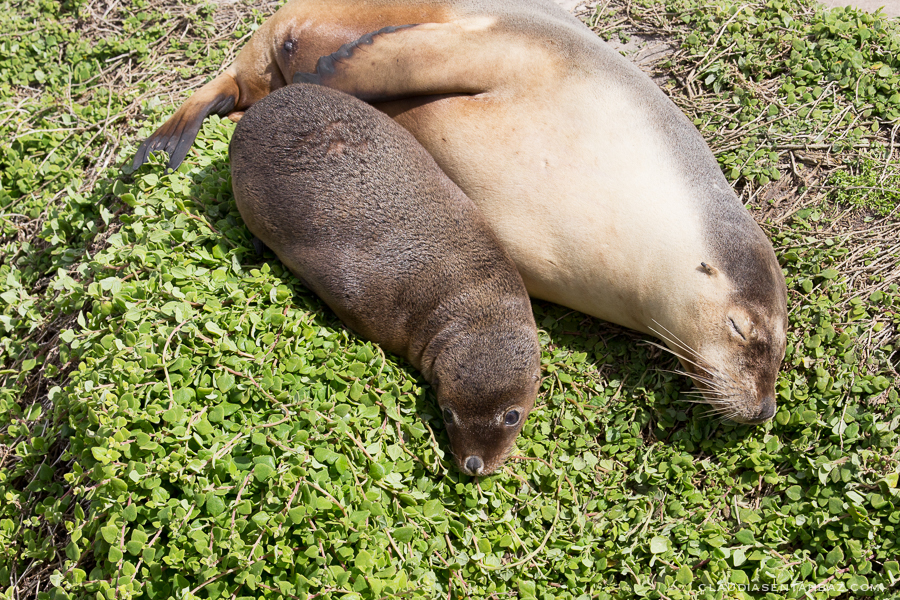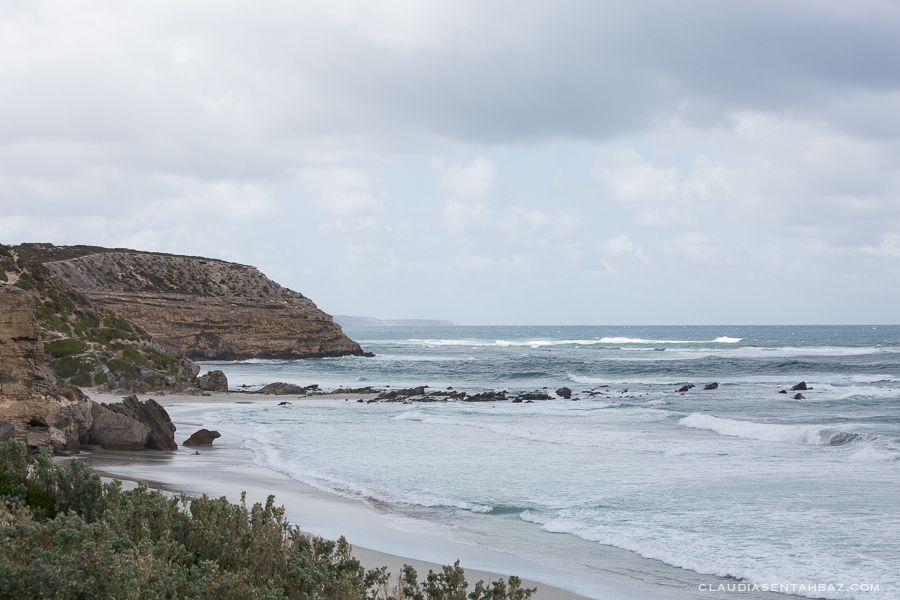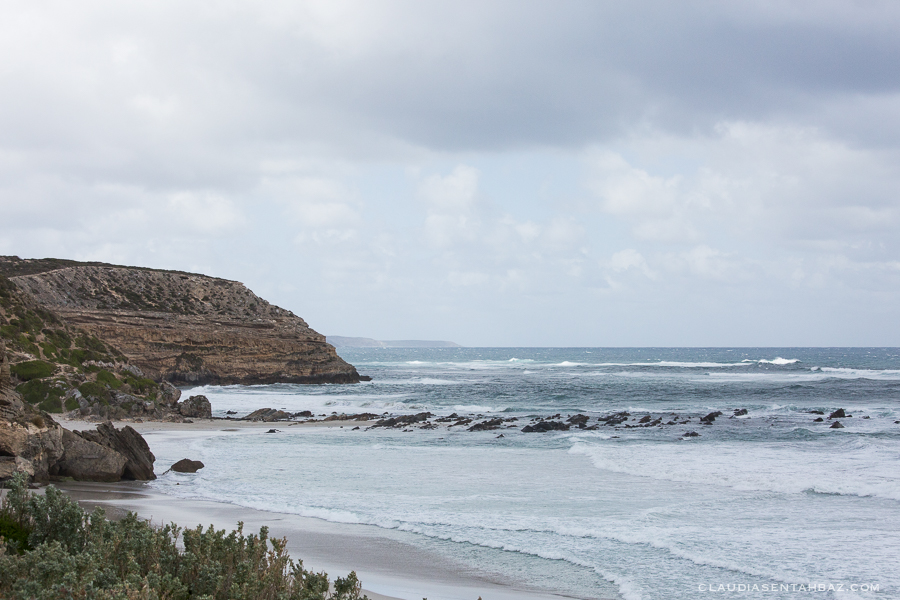 I got to photograph some drama during the 15 minutes we were there.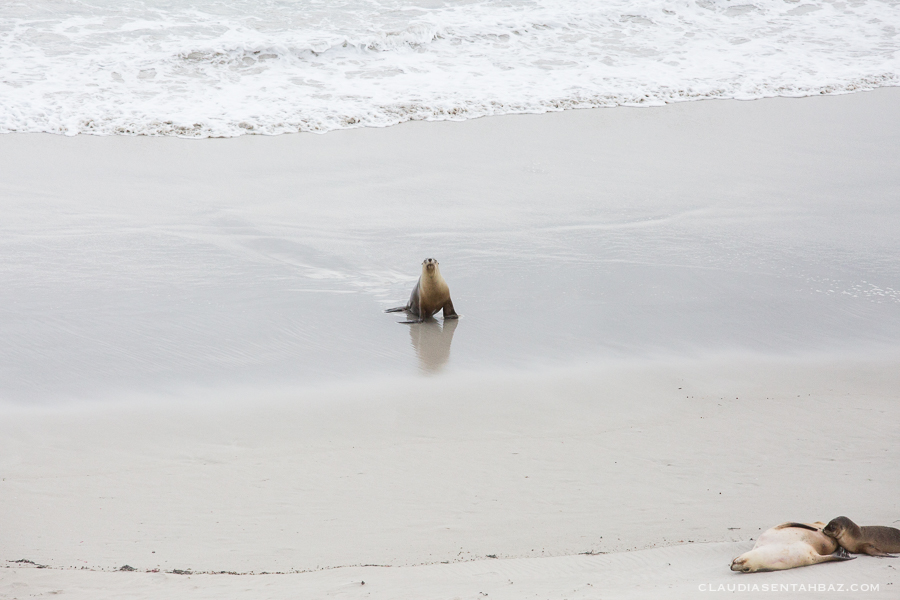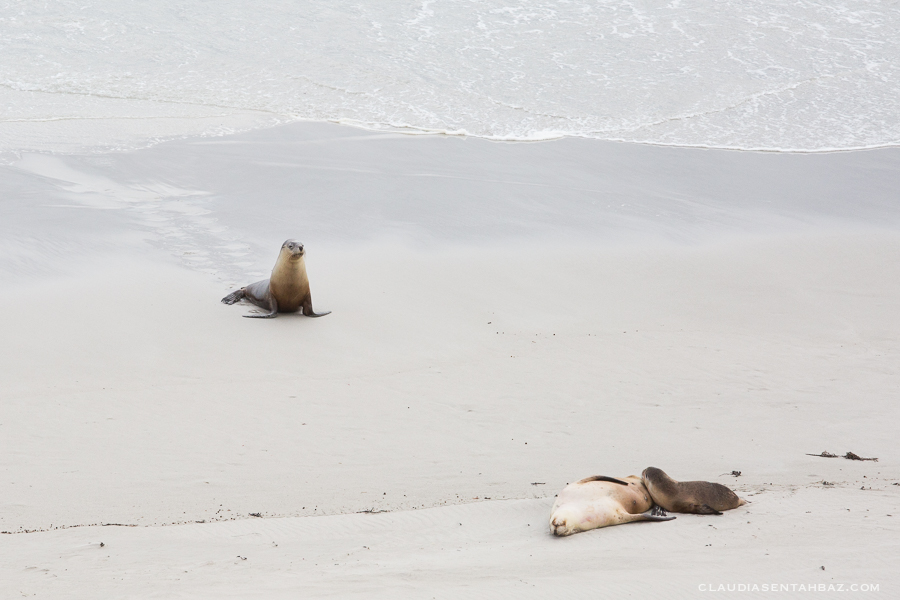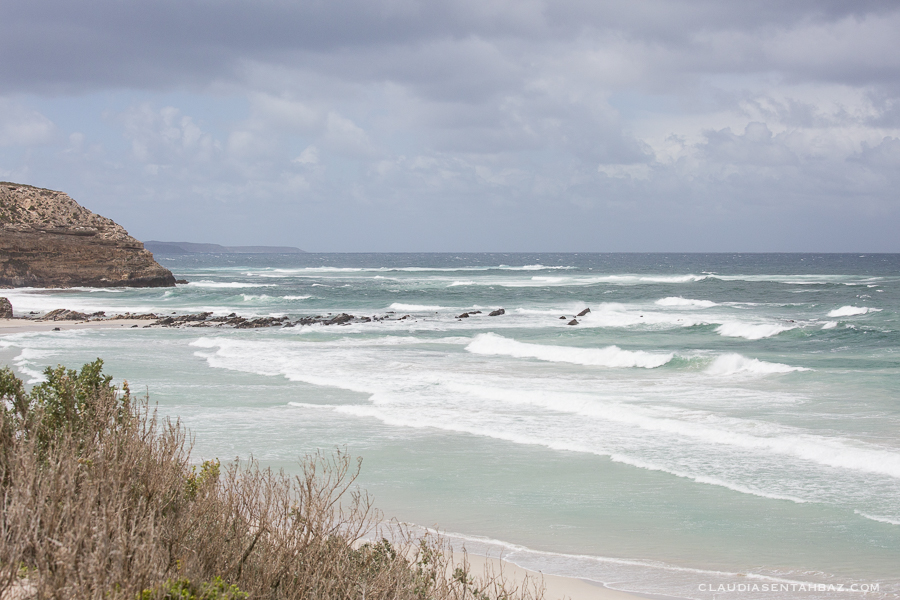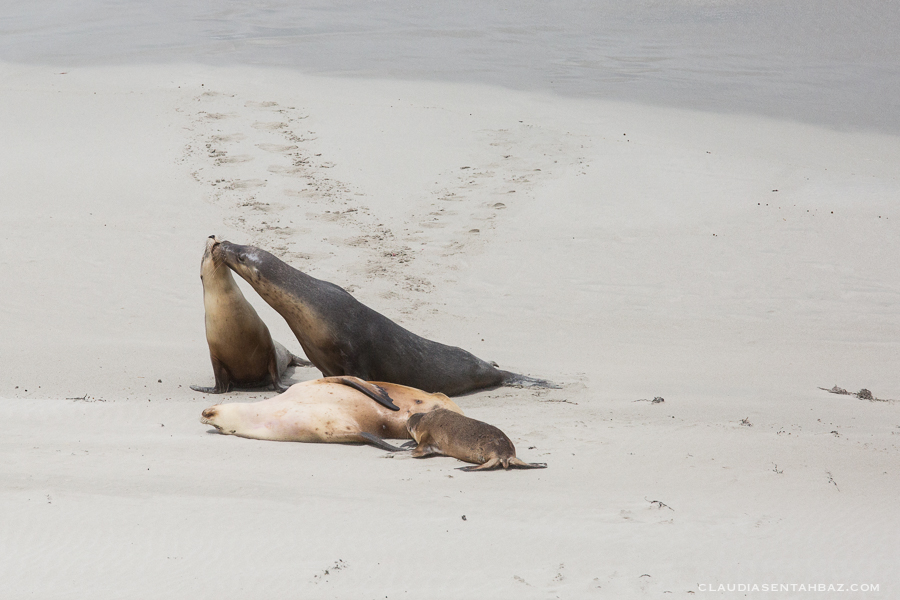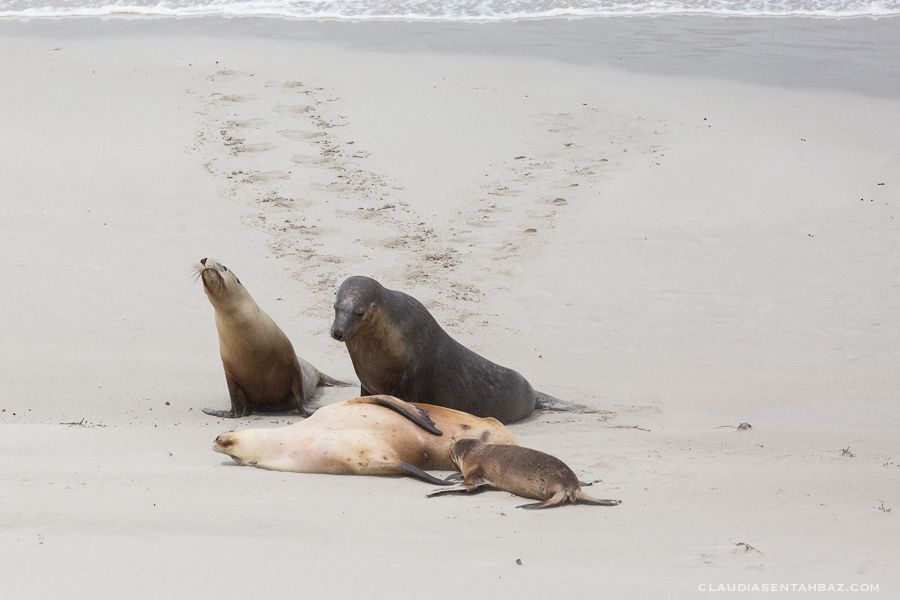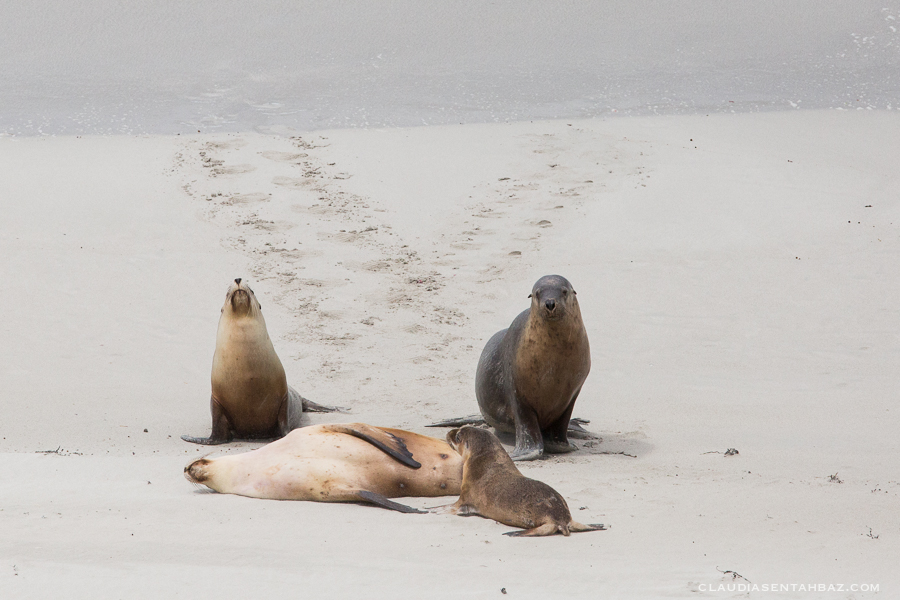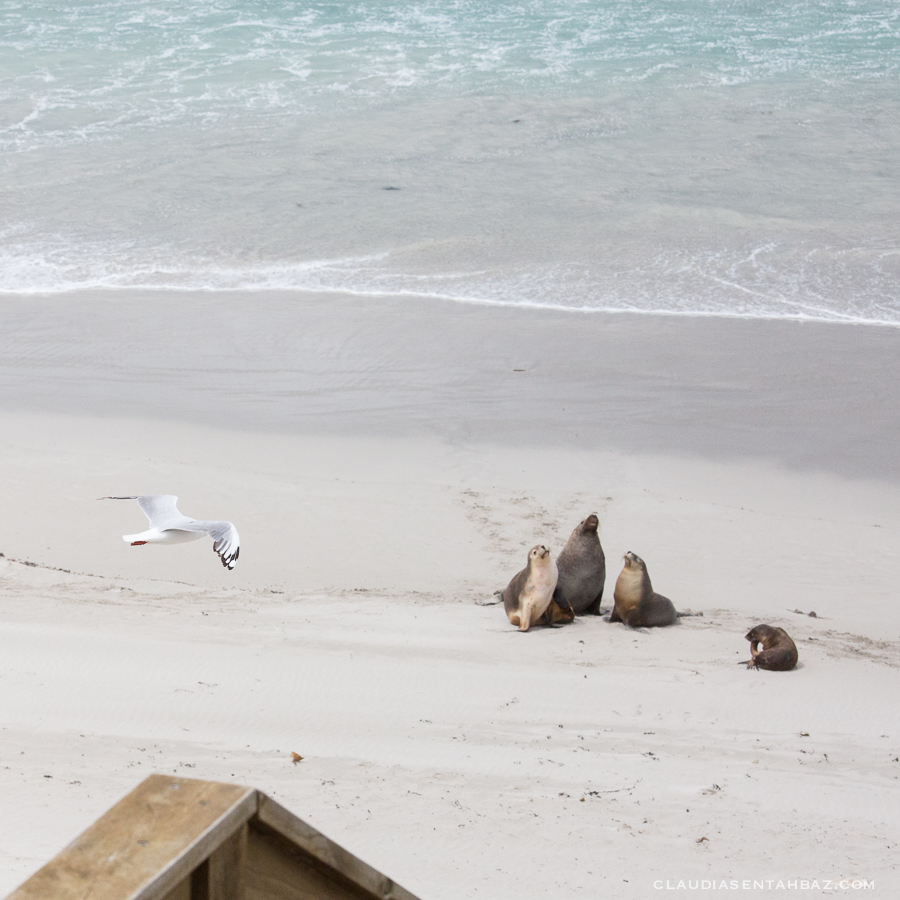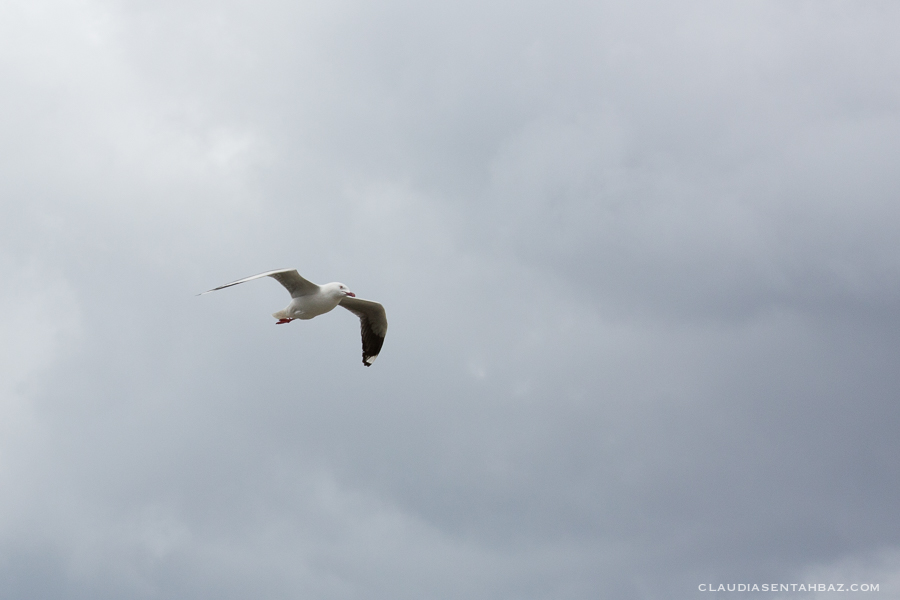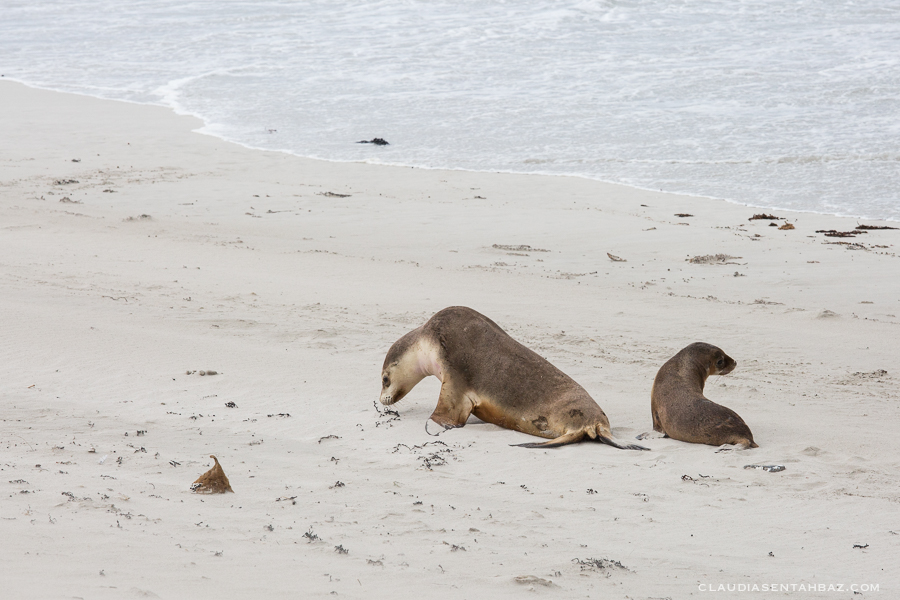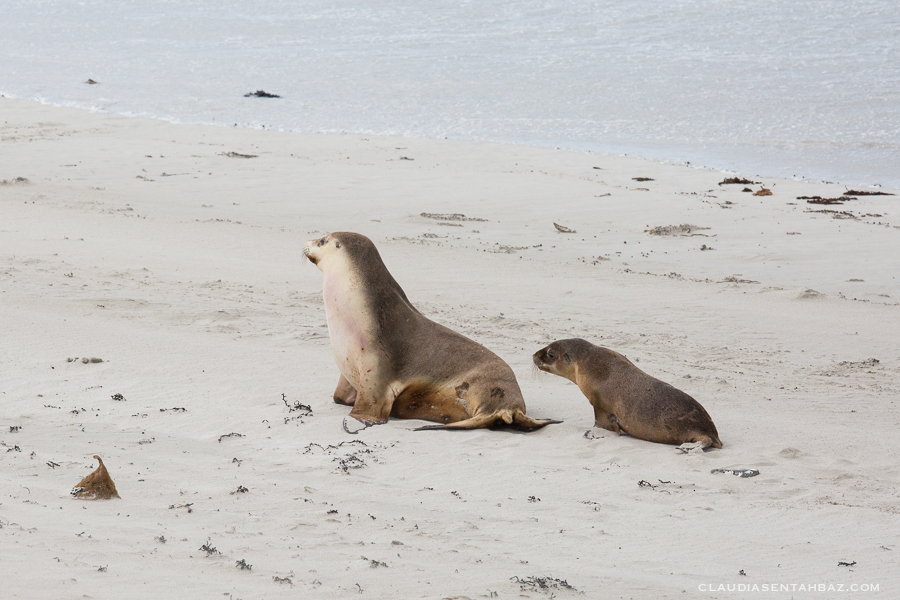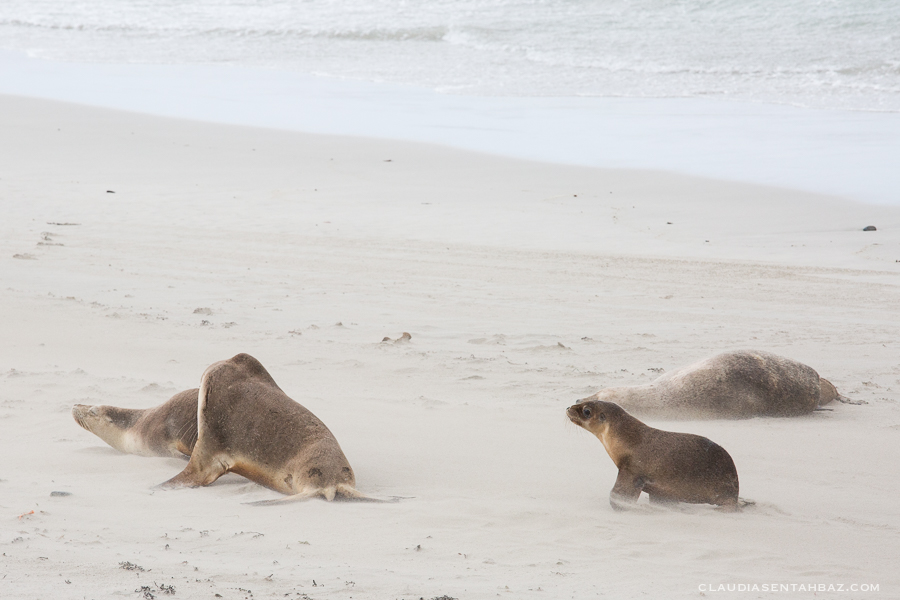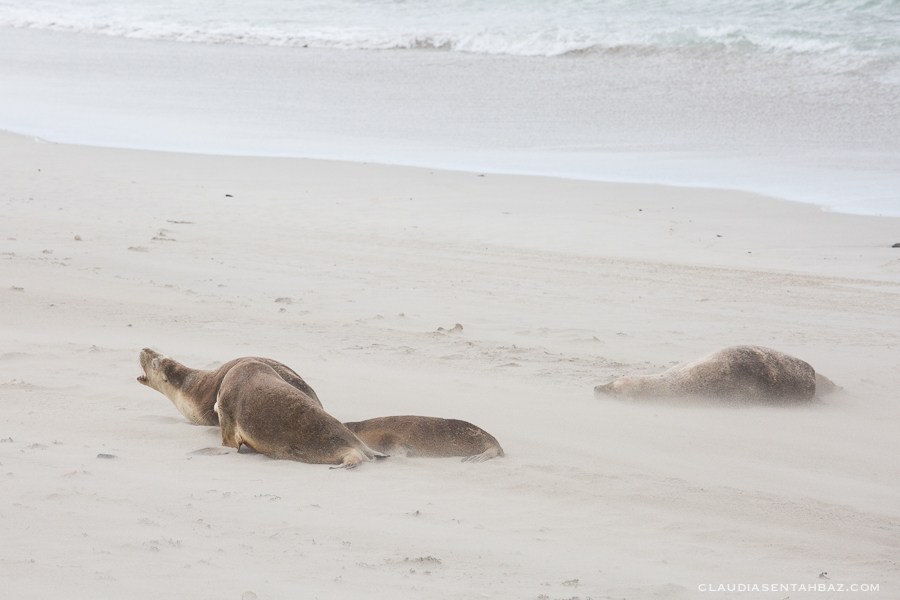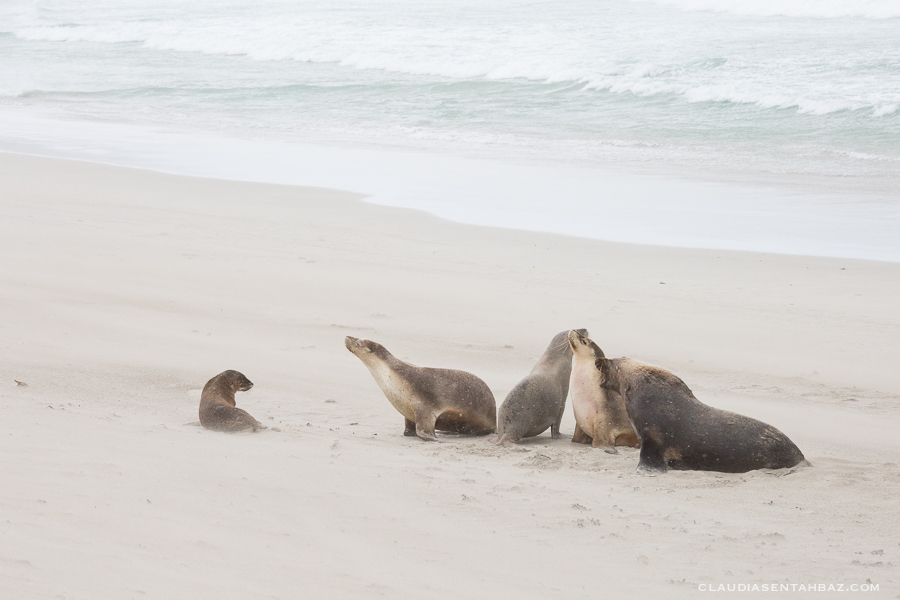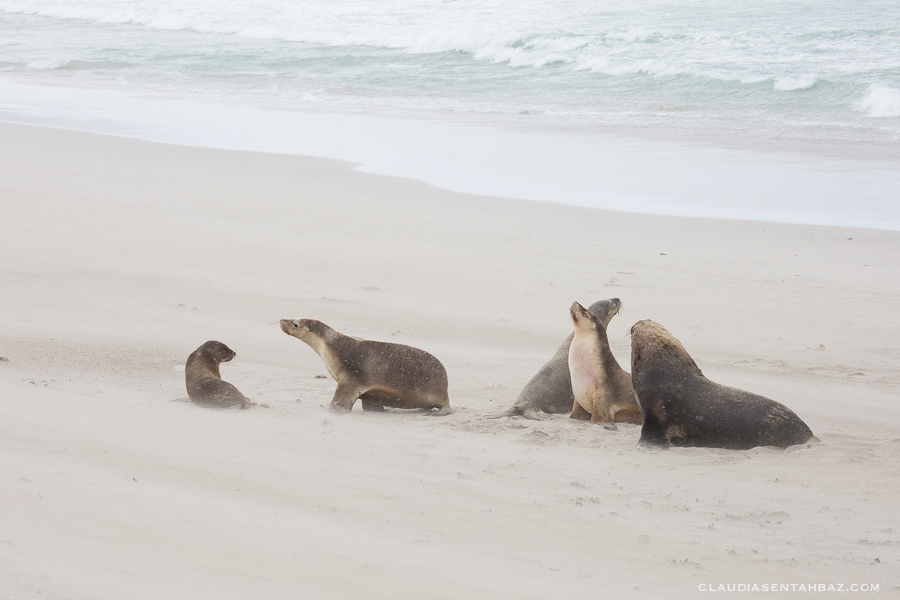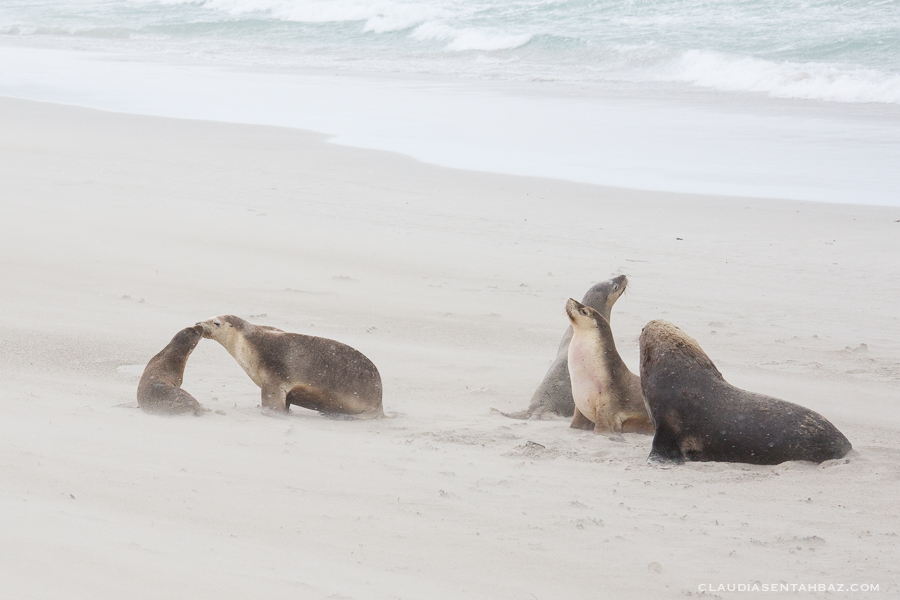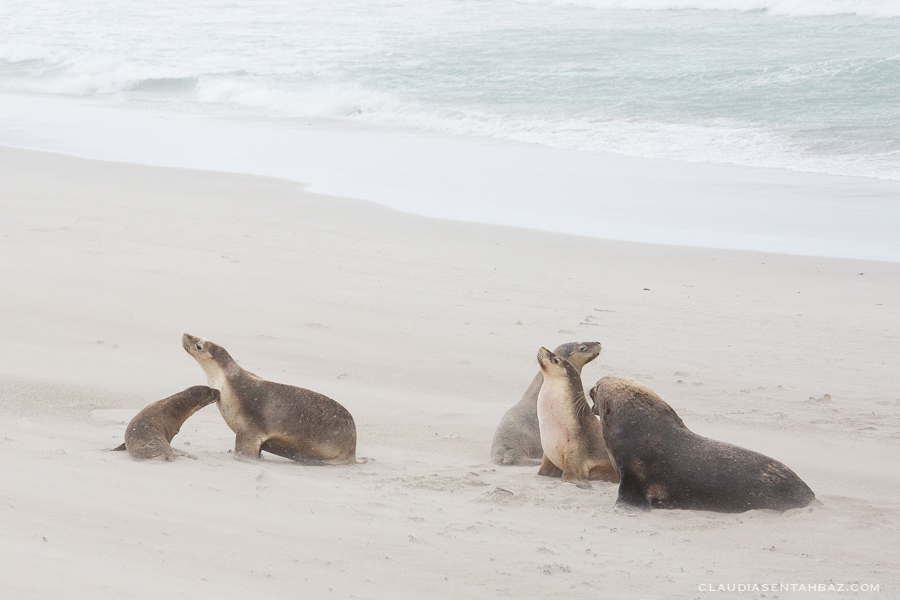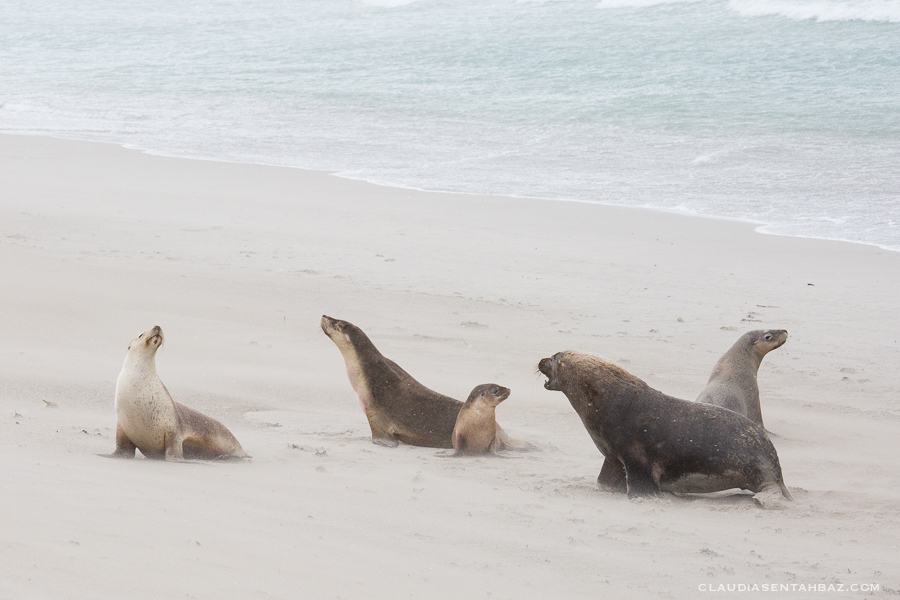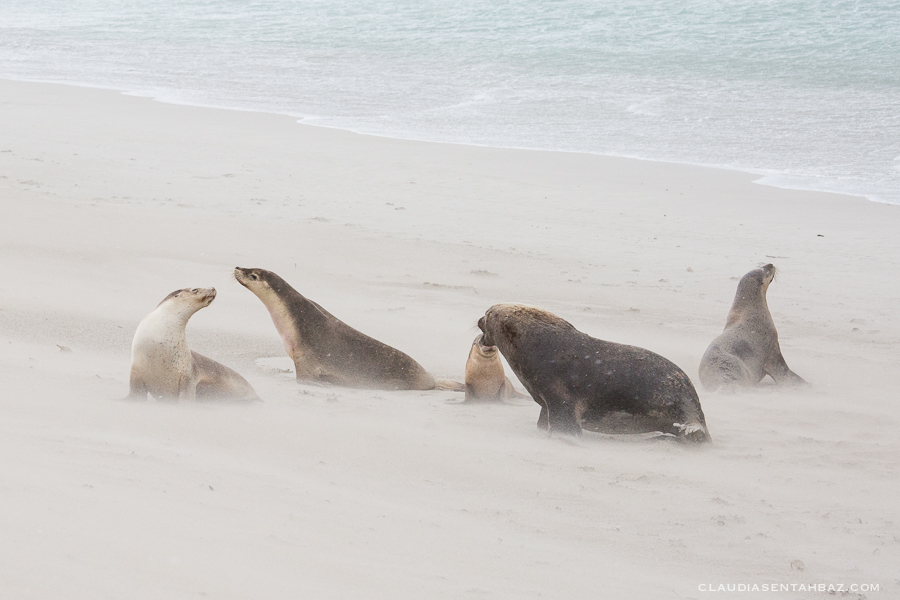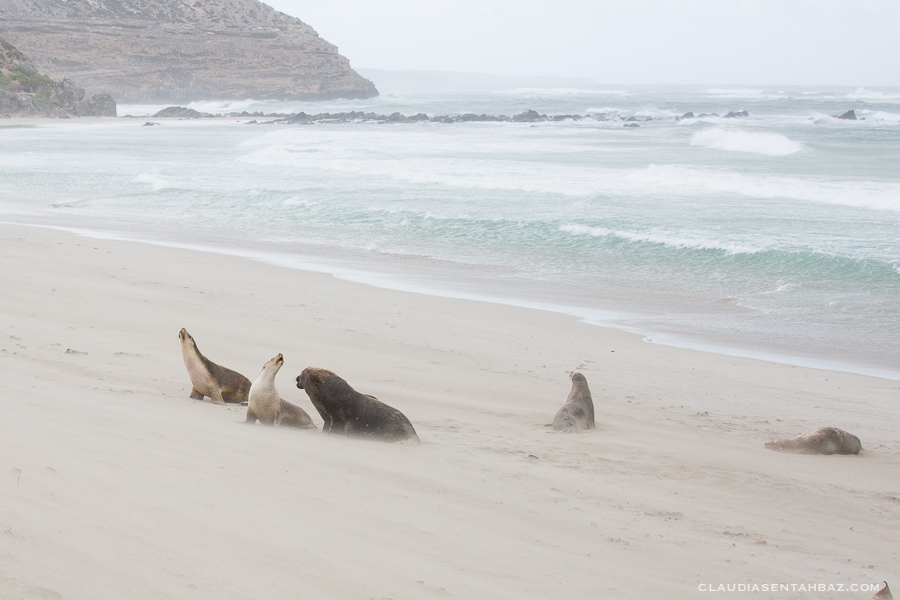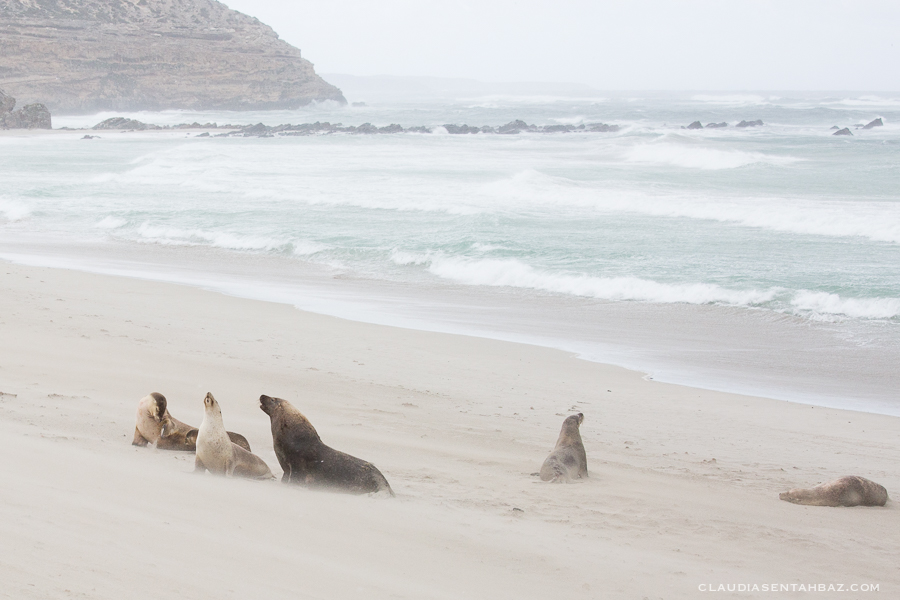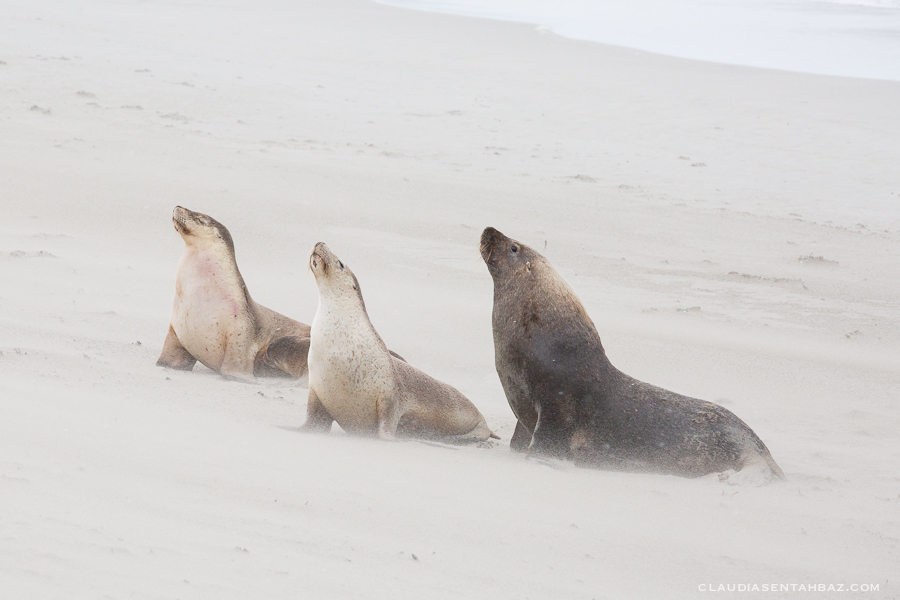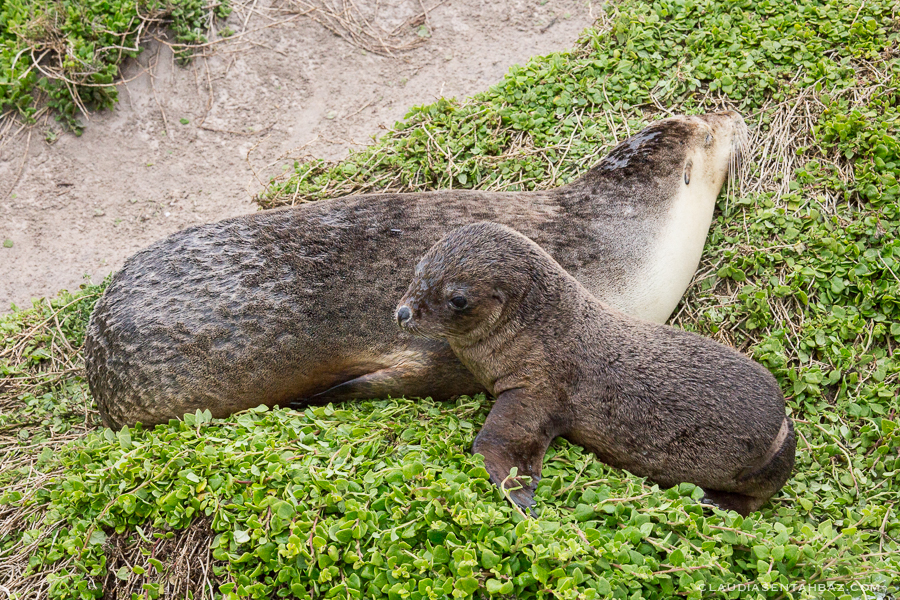 Luckily, Ali brought his newspapers to our trip 🙂 Definitely newspaper is the best thing to absorb water. We sat on newspaper for 20 minutes to our next destination and our jeans were mostly dry. I was so happy then that Ali loves to read his newspaper.